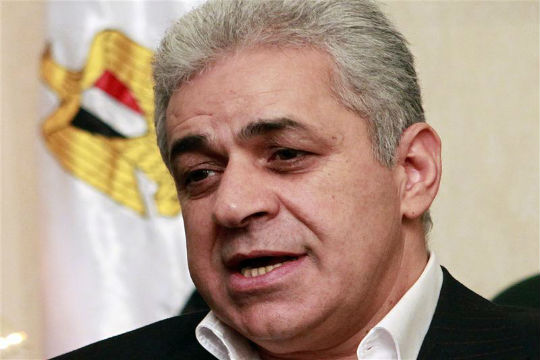 Potential presidential candidate - Asmaa Wageeh/REUTERS
Presidential hopeful Hamdeen Sabbahi hailed the decision by the Supreme Presidential Electoral Commission (SPEC) to disqualify contenders who were former members of the ousted Mubarak regime as positive.
He told reporters on Sunday the decision would spare the nation "a potential crisis."
Sabbahi further supported the Disfranchisement Law, approved by parliament last week but not signed by the ruling military council yet, adding that it would also exclude other former regime remnants from political life for 10 years.
Although Sabbahi expressed his faith in people's ability to choose their representatives, he stated elections should take place free of any fears the "old regime could re-create itself."
He also expressed his regret that several of those "who belong to the revolution camp" have also been disqualified, expressing hope that they will still be of benefit to society by "playing other roles and taking up different positions."
Sabbahi also called on all those banned from running in the presidential race set for May to respect the law and abide by means of peaceful protest.
The SPEC disqualified on Saturday 10 contenders from Egypt's anticipated presidential elections, ex-intelligence chief Omar Suleiman. Salafist Hazem Salah Abu-Ismail and Muslim Brotherhood leading figure Khairat El-Shater were also amongst those disqualified.
A veteran Nasserist opposition figure and former member of the People's Assembly (lower house), Sabbahi is also one of the founding member of the Karama Party.