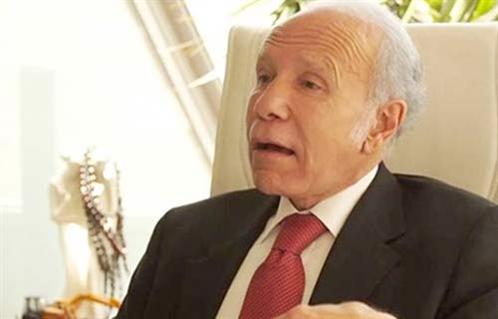 Businessman Salah Diab, the owner of private newspaper Al-Masry Al-Youm. Photo from Al-Ahram
CAIRO, Nov.19 (Aswat Masriya) – The South Giza prosecution referred the founder of Al-Masry al-Youm newspaper and Chairman of PICO Salah Diab to criminal court Thursday on charges of illegal possession of weapons.
The Mubarak-era businessman and his son Tawfik were arrested in a dawn raid on their home Sunday and were held pending investigation earlier in November. His personal assets were temporarily frozen by the state's top prosecutor.
The pair were released on Nov.11 on EGP 50,000 and EGP 10,000 bail for father and son respectively. On the same day, a court lifted the asset freeze.
Diab, the founder of one of Egypt's biggest private newspapers Al-Masry al-Youm and the Chairman of PICO Group, which has activities in the agriculture and petroleum sectors, is currently implicated in an investigation where he and several other defendants stand accused of seizing vast areas of state land at less than their real value.
The current case upon which the businessmen are being investigated dates back to complaints filed in 2007, a judicial source had previously told Aswat Masriya.
Complaints against the businessmen were filed before the public funds prosecution accusing them of obtaining "vast areas" of land along the Cairo-Alexandria desert road from the agriculture ministry for low prices, the judicial source said.
The complainants alleged that the accused had turned the land into touristic resorts instead of reclaiming the land for agricultural purposes, in what constitutes unlawful seizure of state land in complicity with the agricultural development and projects authority.