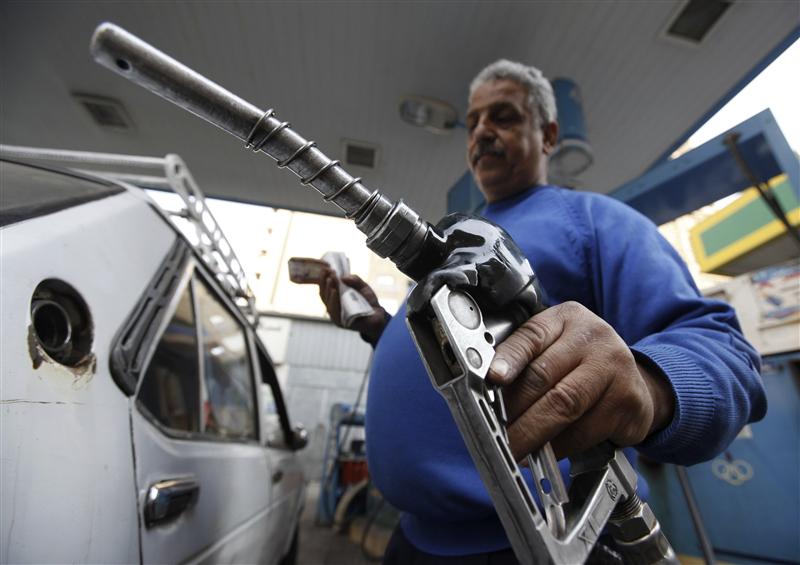 A worker fuels a car in Cairo - Reuters
CAIRO, July 5 (Reuters) - Egypt slashed its natural gas subsidies to several industries increasing gas prices by 30-75 percent, part of a broad government strategy to cut back subsidies that eat up to a fifth of its annual budget.
The new cut that was announced in the state's official gazette on Saturday came immediately after a decision to reduce car fuel subsidies, raising mainstream fuel prices up to 78 percent.
Egypt's government, appointed last month by the newly elected President Abdel Fattah al-Sisi, said it was determined to tackle the subsidies' burden and cut most within five years.
Saturday's new decision would increase the price of natural gas to $8 per one million thermal units for the cement factories and to $7 for the iron, steel, aluminium, copper, ceramic and glass industries.
Last March, Egypt allowed cement companies to use coal for energy to avoid potential public anger over frequent blackouts that started after a 2011 uprising that ousted autocratic president Hosni Mubarak and which was followed by a wave of violent protests and economic turmoil. (Reporting by Ehab Farouk; Writing by Yasmine Saleh; Editing by Stephen Powell)