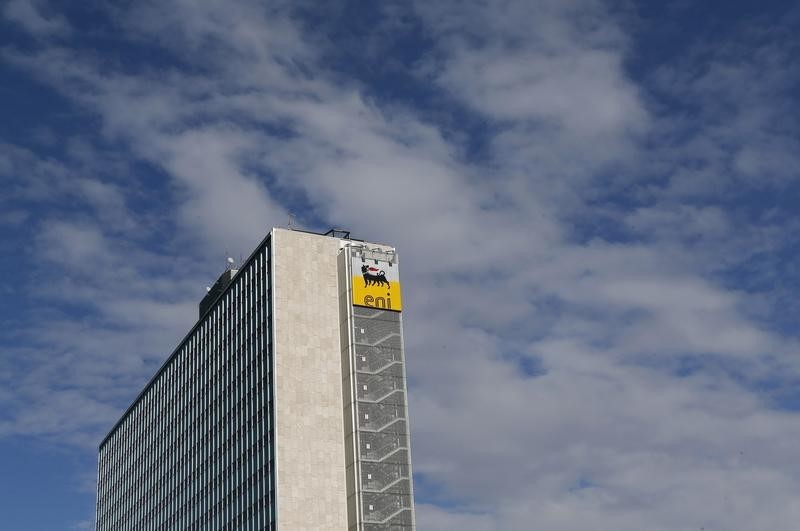 The headquarters of the Italian Eni gas company in Rome. Reuters archives
CAIRO, Jul 20 (Aswat Masriya) - Italian oil and gas company Eni has discovered natural gas in Egypt's Nile Delta, with initial estimates suggesting a quantity of 15 billion cubic meters of gas and condensate, Egypt's Petroleum Ministry said on Monday.
The site of the discovery is 120 kilometres to the east of Alexandria on Egypt's Mediterranean coast and was made at a depth of 3,600 metres, in a layer of thick sand, the ministry told the state news agency MENA.
The site is located in one of Egypt's largest gas fields, Abu Madi, which was originally discovered by Eni's subsidiary, the International Egyptian Oil Company in 1967.
MENA cited the company as saying that the newly discovered natural gas is due to be incorporated in production within two months.
On June 1, Egypt signed an exploration deal worth $2 billion with Eni, encompassing four years of exploration activities in the Sinai, Nile Delta, Suez and Port Said.
The Italian company has operated in Egypt since 1954 where it is a major oil and gas producer, supplying a little over a quarter of Egypt's annual oil and annual gas production.