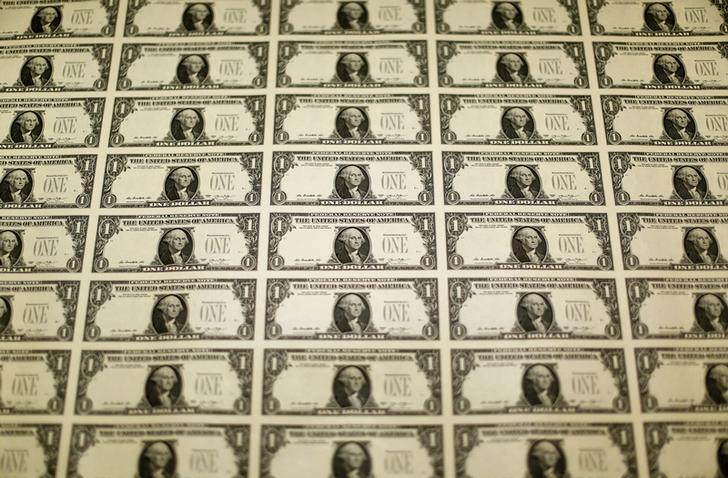 A sheet of the front side of United States one dollar bills is seen during production at the Bureau of Engraving and Printing in Washington November 14, 2014. REUTERS/Gary Cameron
CAIRO (Reuters) - The World Bank has approved a $3 billion loan for Egypt, to be disbursed over the next three years, International Cooperation Minister Sahar Nasr said in a statement on Thursday.
Nasr said the loan had a maturity of 35 years and carried an annual interest rate of 1.68 percent.
The minister said the loan would help the government secure economic growth.
Egypt's economy has suffered from political turmoil since an uprising toppled autocrat Hosni Mubarak in 2011.
Billions of dollars in financial support from Gulf Arab allies have helped keep the economy afloat.
(Reporting by Lin Noueihed; Editing by Kevin Liffey)